Qingdao Haoyu Handicraft Co., Ltd is specialized in manufacturing various kinds of copper and iron crafts. We are a factory in China. We have many colorful kinds of iron crafts home and garden decorations. For example cast iron bell, cast iron welcome sign, cast iron water pipe organizer, cast iron mail box, cast iron door knock and cast corner hook. All of our products are made of metal materials. We have human types, animals types and other functional decorations used at home, garden and kitchen.
Although our products are made of metal materials, they are colorful. For example, the picture below is a cast iron bell. The coconut tree is green and the stone is dark blue. The patterns of the tree is very vivid.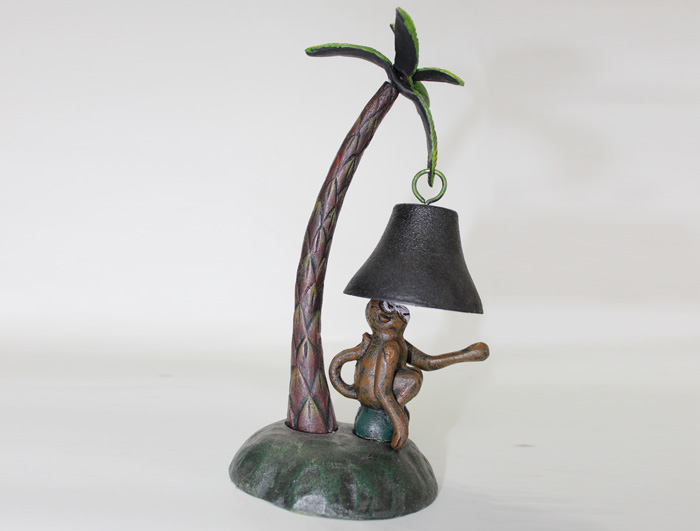 There are also many other types of cast iron decorations. For further information welcome contact us at any time. We will give you feedback as soon as possible.