Whether it is for pleasure or for commemorate our metal crafts offer you the opportunity to make a huge range of decorative for home. More and more people like to decorate their home with crafts. Ceramic crafts is colorful but easy break. So metal crafts are more popular in market nowadays. Especially in Europe and America, the rust color and retro style expressed by metal crafts cater their taste well. Metal crafts will make your home more warm and beautiful whatever your home is big or small. We would like to introduce two metal crafts here, which fit in your bedrooms.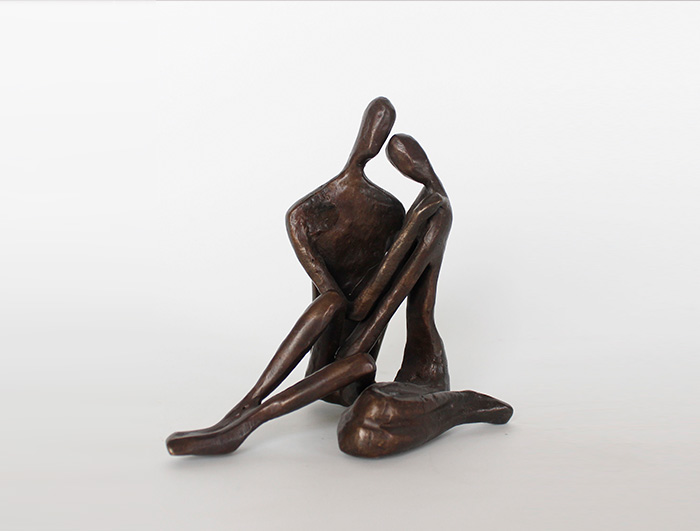 Dimension(cm): 12.5x7.5x11 Material:Copper/Iron

If you are new married couple, this sculpt above is strongly recommend. The embracing couple means your sweet and warm life. The antique bronze color is like your mature and lifelong love.
When you arrive home after one day's hard work or turn off your table lamp before sleep, such a lovely and intimate decoration skip into your eyes. How happiness you would feel! Sleep with your little child? No problem. We prepared another one for you.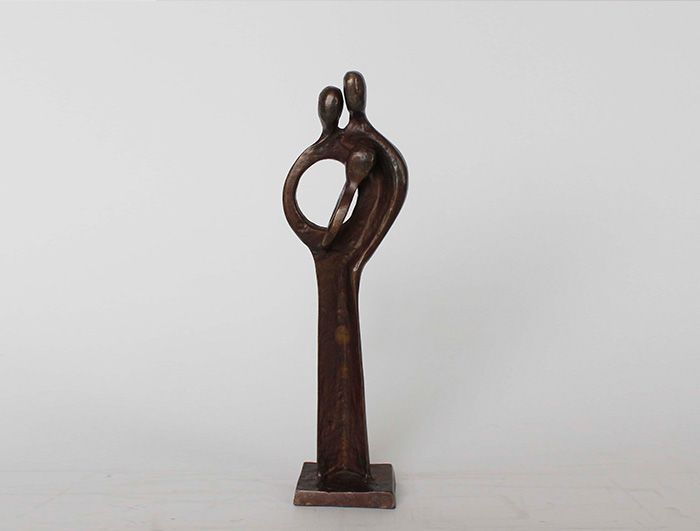 Dimension(cm): 7.5x4x14.5 Material:Iron
This decoration is in dark bronze. It is embracing couple with child. How happy the family! Your child would feel your love through this little craft and surrounded with parents' love every day.
For more metal crafts for home, pls click here.